COMMITMENT TO QUALITY CAREERS PROVISION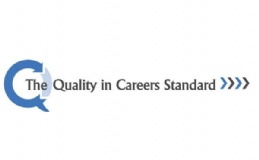 We pride ourselves in the opportunities we offer our students to help them prepare for their future, and are excited to be applying for re-accreditation for the Quality In Careers Standard as a sign of our commitment to careers education at Brentside.
As parents/carers, you can play an important role in the delivery of our careers programme. Our next big event is Mock Interview Day for Years 10 and 12 on Wednesday, 29 March.
If you are able to offer a few hours on this day to conduct mock interviews, please contact Ms Rosenblatt, careers leader on m.rosenblatt@brentsidehigh.ealing.sch.uk. You can play a big part in supporting our students prepare for working life.