LOVE LITERATURE, LOVE THE LIBRARY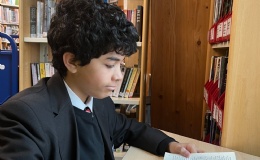 There are so many reasons to visit our library and to pick up a book.
Did you know that reading is good for you because it improves your focus, memory, empathy, and communication skills? It can reduce stress, improve your mental health and help you live longer? With half term holidays just around the corner, there is no better time to find yourself that perfect book. What will be your next read?