YOUR VIEWS MATTER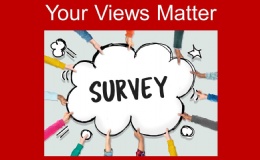 Thanks to all who completed the survey about our newsletter.
If you've not yet completed it, there is still time! Please find the link attached. We will share the results of our survey in the next newsletter.
The survey will close by the end of school on Monday, 20 February.