BLIND DATE IN THE LIBRARY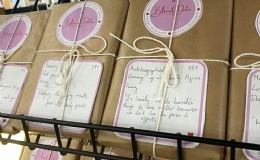 We don't just want our students to read, we want to inspire our students to love reading.
Ms Mohammed, our librarian, is full of fantastic ideas that do just that. This Valentine's Day, she introduced Blind Date with a Book, an event that encouraged students to collect a book for free, from the library, beautifully wrapped with an enticing summary of the book's genre and content on the front. The shelves were empty by break time!