NATIONAL APPRENTICESHIP WEEK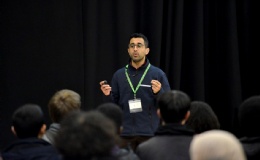 At Brentside High School, we believe all students should have a clear understanding of the range of pathways open to them to enable them to make informed decisions about their future.
Our Year 10 and Sixth Form students learnt in assembly about how apprenticeships allow people to study and earn money at the same time. They also learnt how apprenticeships are offered at a range of levels, including Level 7, the equivalent of a Masters Degree. Sixth Form students heard from a local employer who discussed a range of apprenticeships currently on offer in West London. All other year groups will be learning about apprenticeships during tutor time over the next few weeks.
Do you know what apprenticeships are and how they work? Check out the Parents' Guide to Apprenticeships. What's next? | The Parents' Guide to (theparentsguideto.co.uk)