Year 7 and 8 Artists of the Month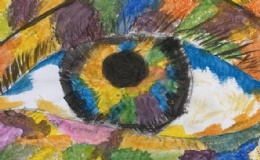 Congratulations to our March 2022 winners!
There were so many fantastic entries this month from Years 7 and 8, unfortunately we cannot show them all. Please do continue to send in your entries for next month's competition (see below for how to enter).
Year 7:
First: Kawther Zein
2nd: Marwa Mohebzada
3rd: Ninia Kikvadze
Year 8:
1st: Najdah Salham
2nd: Dheya Kaur Virdee
And a special mention to:
Year 7 - Mariam Saeed
Year 7 - Simra Haider
To enter for next month's competition, please email a good photograph of your artwork to artentries@brentsidehigh.ealing.sch.uk by 27 May 22.