Brentside Students Win First Prize at Business Workshop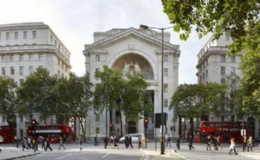 A group of business students participated in a special workshop run by Upskill, where multiple schools competed to create a business idea and present it to a panel of judges, under the supervision of professional mentors. The ideas were innovative and amazing, but who won in the end? Brentside High of course! – our students walked away humbly with first prize!
This is what our students had to say about the workshop:
I found the trip to King's really insightful. I had initially gone into this with a lot of pressure however the presenters were really welcoming which I appreciated a lot.
The Upskill programme was a fun experience, as I was able to use my creativity and share ideas with my team. It allowed me to learn new skills such as brand idea and marketing. In the programme we created a business idea with a team mentor who was experienced. He was able to help my team and I with thinking outside the box and plan the business idea efficiently. My team created a virtual reality game that helps with different aspects of health, this consist of both fitness and mental. We also developed an idea to create a solar panelled bin to save the environment and sea creatures. The aim was to be more environmentally friendly whilst rewarding people for effectively using the bins.
I now have the confidence to express myself to my team member also, I got taught by my mentor to share my ideas and engage with the other member in the program.
Abdullahi, Hafsa, David, Najah, Priya – Yr12