Homework
At Brentside High School we value home learning as an opportunity to ensure that the progress and achievement of students is systematically supported and encouraged beyond the classroom.
We value the support of parents and carers in the following areas in particular
Checking the quality of presentation and content of all the homework being returned to school
Encouraging children to produce all homework to the best of their ability
Signing the student planner each week
Providing the school with information about any points of note or concerns and communicating this through the student planner, in the first instance, or by contacting the school directly.
---
Satchel One
At Brentside we use an online system called Satchel One, (previously called Show My Homework) for recording and tracking homework.
This allows you to access homework as a parent or student via our website or as a mobile phone application.
Access Satchel One by clicking on the icon below: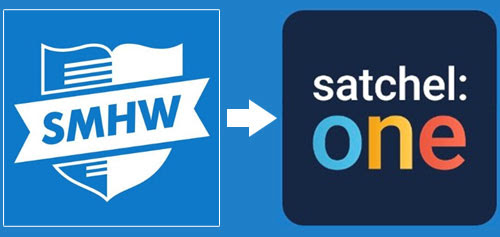 By downloading the Satchel One app onto your phone, you can access your child's timetable and details of the homework being set by teachers.
There is much on the app which will help you to support your child's learning and progress at school. The school will send important messages throughout the year via the app too.
You will need to input the Parent PIN code into the app- which is exclusive to your child only. If you have more than one child at the school, then you will need to input separate Parent Pin codes for each of your children.
To help with setting up the app, there are links to short videos below.
Get to grips with our mobile app
Get to grips with our mobile app
Get to grips with our mobile app for iOS
If you have any further questions, or require a Parent PIN code then please email Ms Nagra on s.nagra@brentsidehigh.ealing.sch.uk.
Your log in details will be sent to you via your child. If you require an additional copy of login details, please email your child's tutor, Year Leader or info@brentsidehigh.ealing.sch.uk.
Being logged in will make it easier for you to see the homework set for your child, and using the application on your phone allows you to have reminder notifications when homework is due and when merits have been rewarded to your child.
You can still access Satchel One (SMHW) without log in details through the quicklinks section of the school website. This shows all homework in the school and you can use the search tools to find the homework set.
For further information about Satchel One, click here.
---
The homework timetable will vary according to the year group of your child and the subject.
We have fixed time allocations per subject per fortnight to support parents and students in managing the workload.
Subjects with greater curriculum time will have more homework time allocated to them.
The timings and frequency of homework are allocated to each subject for Years 7 to 11.
Years 12 and 13 will receive homework every lesson they are taught.