Join our Sixth Form
We welcome applications to Brentside Sixth Form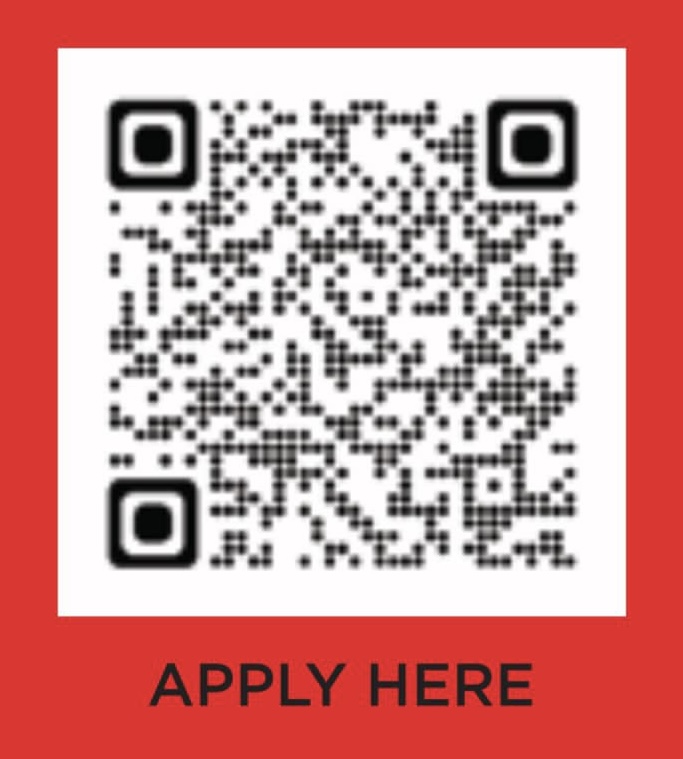 To apply to Brentside Sixth Form scan the QR code or click here.
Applications should be submitted by 23 January 2023.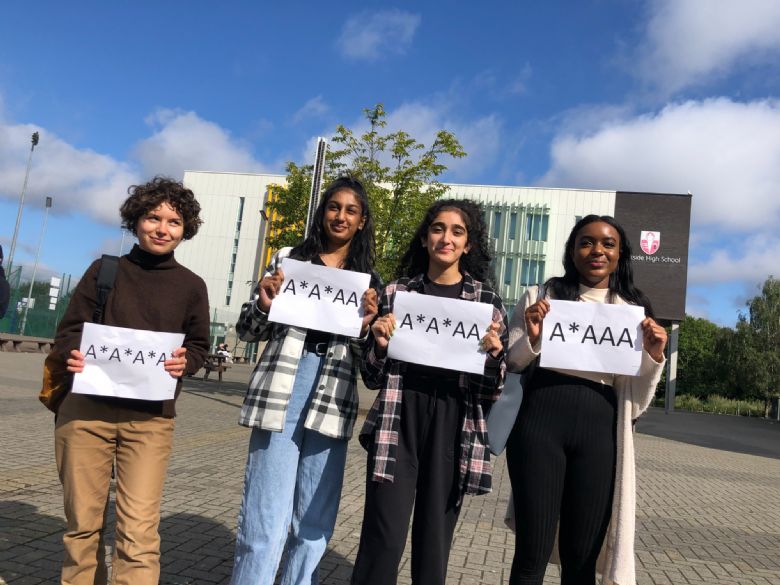 A Level results are in the top 2% nationally in two recent (pre-COVID) years (DfE).
In the Sixth From Prospectus you will find details of the courses on offer and the entry requirements to begin Year 12, September 2023. Should you have any further enquiries please contact the Sixth Form team at 6thformadmissions@brentsidehigh.ealing.sch.uk.
Minimum Entry Requirements
Commitment to study and a desire for success
Appropriate qualifications
A good record of attendance and punctuality
A good record of appropriate behaviour
Acceptance of, and compliance with, our dress code
| Sixth Form Study Programme | GCSE Entry Required |
| --- | --- |
| 4 or more A levels + L3 extended project | 8+ Grade 9-6 at GCSE including English language or literature and mathematics |
| 3 x A levels + L3 extended project | 5+ Grade 9-5 at GCSE including English language or literature and mathematics |
| Level 3 BTEC course/CTEC course(3) + L3 extended project | 5+ Grade 9-4 at GCSE including English language or literature and mathematics |
| 1 x Level 2 course | 5+ Grade 9-3 at GCSE including English language or literature and mathematics |
ENTRY REQUIREMENTS FOR A LEVEL STUDY
Minimum entry requirements: five Grade 9-5 at GCSE plus subject specific requirements (see below)
SUBJECT
SPECIFIC MINIMUM GCSE (or equivalent) REQUIREMENTS

Art:

Fine art, graphic communication, photography, product design and textiles.

Grade 5 in the relevant GCSE art subject or Merit in Level 2 BTEC art & design

Biology

High Grade 6-6 in combined science or high grade 6 in biology, plus 6 in mathematics and 5 in English language or literature

Chemistry

High Grade 6-6 in combined science or high grade 6 in chemistry, plus 6 in mathematics and 5 in English language or literature

Computer science

Grade 6 in GCSE computing, plus 6 in mathematics and 5 in English language or literature

Economics

Grade 6 in mathematics and 5 in English language or literature

English language

Grade 6 in English language and literature

English literature

Grade 6 in English language and literature

French

Grade 6 in French and 5 in English language or literature

Further mathematics

Grade 8 in mathematics

Geography

Grade 6 in geography and 5 in English language or literature

Government and politics

Grade 5 in history or geography and 5 in GCSE English language or literature

History

Grade 5 in history and 5 in English language or literature

Mathematics

High Grade 6 in mathematics

Media studies

Grade 5 in English language or literature

Music

Grade 6 in GCSE music and able to perform to Grade 4 standard. If you have not studied GCSE Music you will need to demonstrate Grade 5 Associated Board of the Royal School of Music theory and practice (or equivalent)

Music technology

Grade 5 in GCSE music and Grade 4-4 in GCSE combined science or Grade 4 in GCSE mathematics/physics

Physical education

Grade 5 in mathematics and English language or literature, 5-5 in GCSE combined science and 5 in either physical education or biology

Physics

High Grade 6-6 in combined science or high grade 6 in physics, plus 6 in mathematics and 5 in English language or literature

Psychology

Grade 6-6 in combined science (biology units) or 6 in biology, plus 5 in mathematics and

5 in English language or literature

Religious studies: philosophy and ethics

Grade 6 in religious studies or history and 6 in English language or literature

Sociology

Grade 5 in English language or literature and 6 in any GCSE humanities subject (religious studies, history, geography, citizenship)

Spanish

Grade 6 in Spanish and 5 in English language or literature
ENTRY REQUIREMENTS FOR LEVEL 3 BTEC/CTEC STUDY
Minimum entry requirements: five Grade 9-4 at GCSE plus subject specific requirements
| SUBJECT | SPECIFIC MINIMUM GCSE (or equivalent) REQUIREMENTS |
| --- | --- |
| Level 3 BTEC art & design (triple award only) | Grade 5 in art and design or merit in Level 2 BTEC art and design |
| Level 3 BTEC business (single, double or triple award) | Grade 5 in mathematics and English language or literature or a high merit in Level 2 BTEC business |
| Level 3 BTEC computing (extended certificate single award) | Grade 5 in mathematics and English language and Grade 5 or above in computer science. |
| Level 3 BTEC drama- performing arts (single award) | Grade 6 in GCSE drama (if taken) and Grade 5 in GCSE English language or literature (applicants who have not taken GCSE drama will need to pass an audition with the subject leader) |
| Level 3 BTEC sport (double award) | Grade 4 in mathematics and English language or literature, 5-5 in GCSE combined science and 5 in either physical education or biology |
| Level 3 BTEC science (double award) | Grade 5-5 in GCSE combined science or 5 in triple science or distinction in Level 2 BTEC science and Grade 5 in mathematics and English language or literature |
ENTRY REQUIREMENTS FOR LEVEL 2 BTEC STUDY
| SUBJECT | SPECIFIC MINIMUM GCSE (or equivalent) REQUIREMENTS |
| --- | --- |
| Level 2 BTEC art & design | Grade 9-3 in five GCSE subjects including English language or literature, mathematics and art or design technology |
| Level 2 BTEC business administration | Grade 9-3 in five GCSE subjects including English language or literature and mathematics |
If you have recently arrived from overseas and have not taken GCSE examinations, we will assess you by other methods to find out the most suitable course for you