Our School
Welcome from the Headteacher
Brentside High School is a high achieving, vibrant, successful secondary school, which provides high quality education for the young people in our care.
It is a place where students' talents and abilities are fostered and inspired and where the unique capabilities, gifts and needs of each individual are recognised and supported.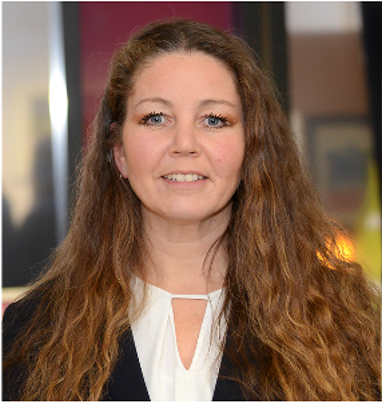 Charlotte Hames
Headteacher
Our school vision reads "Brentside High School challenges all to achieve excellence as lifelong learners with the highest expectations of themselves and others. No exceptions, no excuses." We believe that every child can achieve their full potential and our staff team are committed to enabling this. We recognise that excellence is personal and specific to each individual and we celebrate a wide range of academic, practical and personal achievements.
Our curriculum is designed to ensure that our students have access to a breadth of knowledge and understanding and to high quality, well-respected qualifications, whilst ensuring the flexibility to enable additional support where appropriate. The breadth of our curriculum enables our students to progress onto the next stage of their journey in education, employment or training with confidence, creativity, skill, knowledge and understanding. The excellent progress that our students make is reflected in their GCSE results, which have, for many years, been significantly above those of students nationally. The achievement of our sixth form students continues this success and is exceptional, (in the top 2% in the country twice in recent pre- COVID years).
learning and achieving together
Our motto, 'learning and achieving together, encapsulates our approach at Brentside. We believe that every member of our school community contributes to our success and that learning is collaborative. We are an inclusive school, supporting students of all abilities. We seek to develop students' sense of responsibility and community and provide opportunities for students to develop their leadership skills, confidence and contribution.
Our school community is rich and diverse, and we represent a wide range of cultures, beliefs and experiences and gain from each other's contributions. Our students' attendance is strong, reflecting their enjoyment and commitment to our school. We provide a happy learning environment where students feel safe, learning is interactive and vibrant and relationships are excellent. The exceptional care, guidance and support our staff team provide are recognised well beyond the school.
The staff and young people in our school community are what make Brentside special, but we are also supported by excellent facilities, including many IT and Mac suites, science laboratories, art studios (including a dark room,) a fitness suite and a full-size AstroTurf pitch.
Please look through our website to find out more about our school and I would be delighted to welcome you to our open evening and morning events so that you can see our school at work.